Founder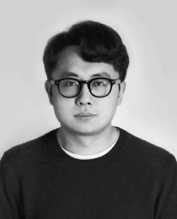 FANGLI CHEN
ARCHITECTURE DOCTOR
Cheng Fangli graduated from Tianjin Academy of Fine Arts in 2011. Thenhe went to University of the Arts London(UAL) in UK to study Interior andSpatial Design, and got the degree of Master with Distinction in 2013. In 2014,he got in CCW Graduate School in UAL to study for degree of Doctor ofPhilosophy.His research was mainly involved the relationship between modernEuropean architectural philosophy theories and contemporary architecture spacequality, investigating the trace of performance within the transformationbetween architectural space and theatre, trying to reread the architecturalfunction ideology under the influence of physical behaviors.
In 2014, Cheng was admitted by UAL Developing Academic Practice(DAP). Inearly 2015, he founded his design studio SMA Studio( See his article, SpatialPractice Studio) in London. In addition, he launchesa academic resourcessharing platform CGCP(Common Ground Critical Practice) recently. Meanwhile, healso is a member of Chelsea Critical Practice Research Group and LondonImplicated Theatre.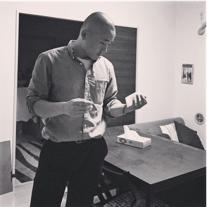 BOJIANG GAO
GALLERY OWNERS / CURATOR
Gao Jiangbo graduated from Musashino Art University with degree ofBachelor of Arts. Now he lives and works in Tokyo operating Dehire Projects inKodaira where Tokyo artists gather, and travels inland participating curationprojects in galleries and museums. In 2013, he attended #GEISAI Art Festival,held by Takashi Murakami and became the first award-winning Chinese.
Exhibition and Curation Experience:2016, Flow, Mo Art Space,Zhengzhou.2015, One Side-Friends in Life (Chinese and Japanese artists groupexhibition), Meicheng Art Space, Shenzhen.2015, Sex and Wolves, Roppongi HillsArt Night Performer, Tokyo.2014, Sankaku (Guo Mengyao Solo), Jikka Gallery,Tokyo.2013, GEISAI#19 Award-Winner Exhibition, Hidari Zingaro, Tokyo.2013,Mandarin (Musashino Art University Chinese Exhibition), Musashino ArtUniversity,Tokyo.2013, GEISAI#19, Tokyo Metropolitan Industrial Center,Tokyo.2012, The Power of Youth (Group Exhibition), V-Space, Zhengzhou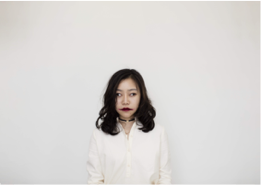 JINGJING HUANG
CURATOR
Huang Jingjing is studying Art Criticism and Curation Management inHubei Institute of Fine Arts for master degree. Now she is living in Wuhan.From 2014 to 2015, she interned at Dept. Exhibition and Collection inShenzhen Art Museum attendingNational Ministry of Culture collection censustraining and was certified by Ministry of Culture.From 2015 to 2016, sheinterned in Wuhan United Art Museum assisting curation and execution of AirOpening, invitation exhibition of young sculpture and Alternative Survival,research exhibition of Fang Lijun's Manuscripts, and editing United Art MuseumYearbook 2014-2015. In 2016, she has independentlycurated the exhibition Play1-Invitation Exhibition of Emerging Artist.
At present, her research direction is to investigate the multiplemeanings exist in material space of immaterial media and the relationshipbetween these two objects, and the revolutionary influence of new aestheticstrend formation, development in post-internet art on art creation form.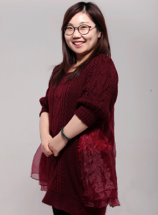 HUIHUI LIU
ARTIST/CURATOR
Liu Huihui graduated from Dept. of Stage Arts, Zhejiang University ofMedia and Communications in 2011 and she went to UK in the same year. In 2013,she graduated from University of the Arts London-Chelsea College of Arts withMaster of Fine Arts degree and. In 2014, she graduated from the same schoolwithMaster of Research in Art & Practice as an outstanding student. During heracademic years, she took charge of assistant of MFA department chairman andstudent ambassador and was awarded White Square Award, the Best StudentRepresentative in 2013. Besides, in 2014, she served as Mresstudentrepresentative and Dept. student representative and was in charge ofsocial platform and project coordination work. Now she works at Beijing TodayArt Museum and is charge of the academic project and holdings. Her researchfield is the influence of lucid dream structure(psychoanalysis) on artistscreation methodology, especially how artists transform their dream as materialinto their creations. The main research objects are experimental video artists,Maya Deren, David Lynch and herself in particular.
Exhibition Experience:2012, attended Chelsea Salon Series at Core Artsas seminar guest and artist.2013, The Chelsea Box was selected as outstandinggraduation work and Chelsea Special Collections and was shown in groupexhibition Communicating Values, The Cook House, London; T-Show, the Morgue,London.2014, participated in symposium of Chelsea salon Film Club as guest andhad a discussion about movie Looking for Lanston & SHE with Professor DavidA.Bailey.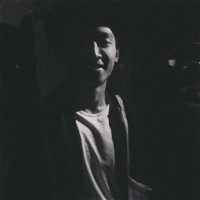 BO WU
ARTIST/CURATOR
Wu Bo graduated from University of the Arts London, Chelsea College ofArt,majored in Master of Arts and got the degree of Master with Distinction in2015. Now he lives and works in Beijing. He much more focus on the developmentof creature individual form and the alienation between behavior consciousnessand spatial relationship, reflecting the ponder over modern social alienationin his works to have malposed combination between conception and space whichcome about absurd dramatic effect.
In 2013, he had his solo exhibition In-Process in London Suarts Gallery.In 2015, his work Group-Photo has gained The Neo: Art Prize, Hair has gainedthe Emerging Artist Prize in London and he was invited to join American RawNatural Born Artist. Exhibitions Experience: Opening of PenarthStudios, Chelsea Salon, London.Pangaea Sculptors' Centre, London."Human Nature"Exhibition, the Archive Gallery, London.Gitoon "Be Curative", the StreetGallery.Neo: Art Prize 2015 Exhibition, Neo Gallery27, Bolton.Also in 2015, hehas founded WSPACE art experimental platform in Beijing and has organized OTOexperimental activities. In midyear of 2016, he curated an exhibition, Depictthe Box, in Vacuum Gallery. Then he became the first founder of LAB-BOXProject.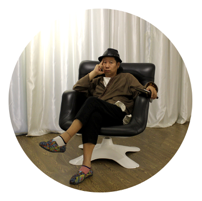 YUAN ZHOU· BUTTER

ARTIST/DESIGNER
Zhou Yuan graduated from UAL-Chelsea College of Art with MFA degree in2015. Now he works and lives in Shenzhen, running Banana Jam Art Space andDivine Spatial Design. Besides artist, he is also a senior interior designerwho was nominated for CIID National Top 50 young designers in 2013. His workSHIVA Behind the Door was shown on Shenzhen and Hongkong Bi-City Biennale ofUrbanism Architecture in 2016.
Butter firmly believes that as another kind of language, art makes upthe artistic conception that language cannot express. Art is a kind ofspiritual delivering implement, stimulating people to keep exploring
with an awed heart. He tries various forms in work, combining theconcert and abstract characteristics:painting, sculpture, installation,performance, etc. He tends to use surrealism narration skills to expressstronglife consciousness and explore the happenings when human beings, as theconsciousness noumenon, related with externality. He advocates creatingintuitively without dependence on logic thinking to create works naturallyunder objective condition.
creative team
Principle Curator-With Scene
Honorary Research Fellow in Curating- Birkbeck
College,University of London
Associate Professor-Fine Arts School,Zhengzhou University
Anti-aesthetic
Solo Curating Experience:
"Struggling&Coincidence",
Burgess Park,London 2015
"100PS",With Scene,Zhengzhou,China 2016
"REFLECTION",With Scene,Zhengzhou,China 2016
"Anamorphic",With Scene,Zhengzhou,China 2016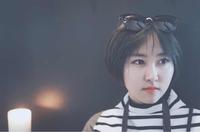 BIYING SHI
DESIGNER
Biying SHI graduated from Southwest Jiaotong University of Arts and Communication in 2012. In 2014, She go in Central Saint Martins in UAL to study MA Communication Design, and got the degree of Master in 2016. Now, she lives and works in Beijing. Her research area is mainly involved the Visual Communication Design, Information Experience, Content development and Narrative Environment.
2016.09.02-2016.09.12: MA Final project has join the exhibition of China, Designer, Altogether. Then, it was published on the oushinet.com; 2016.09.17-2016.10.29: MA Final project - The documentary film: MADE IN CHINA was invited to the Brain Waves - London Design Festival 2016, Then published on the Brain Waves and the Arteffact Magazine; 2016.09.20: Join the project conversation of the Event series - Brain Waves as the Artist & Designer to make presentation; 2016.02-2016.07: Join the MOBILE BUSINESS VENTURES which is cooperation projects in UCL. As a designer work with team members to build product framework and concept, discussion and analysis of the product user experience together. Then, completed design and development of Visual - 1, Visual -2 and product brand visual identity.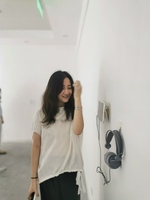 Guangyu Yang
Curator/ Art Manager
Graduated from City University of London (UK), with the MA degree of Cultural Policy and Management. Currently work and live in Beijing as a curator and art manager. The exhibitions and projects include: "Glancing at Chinese contemporary artists- exhibition at the Delegation of the European Union to China", "Reconstructed Emotion-Cai Yaling solo exhibition", "The world is not flat- Chinese Contemporary Video Art (tour)", "Olafur Eliasson: Research and Publications", "Taxi Scheme@Transformation of Coordinates",etc.
Personal research interests include: the theme of "Post-human" and the according topics referred to social classes, culture, ethics as well as individuals identities and consciousness.