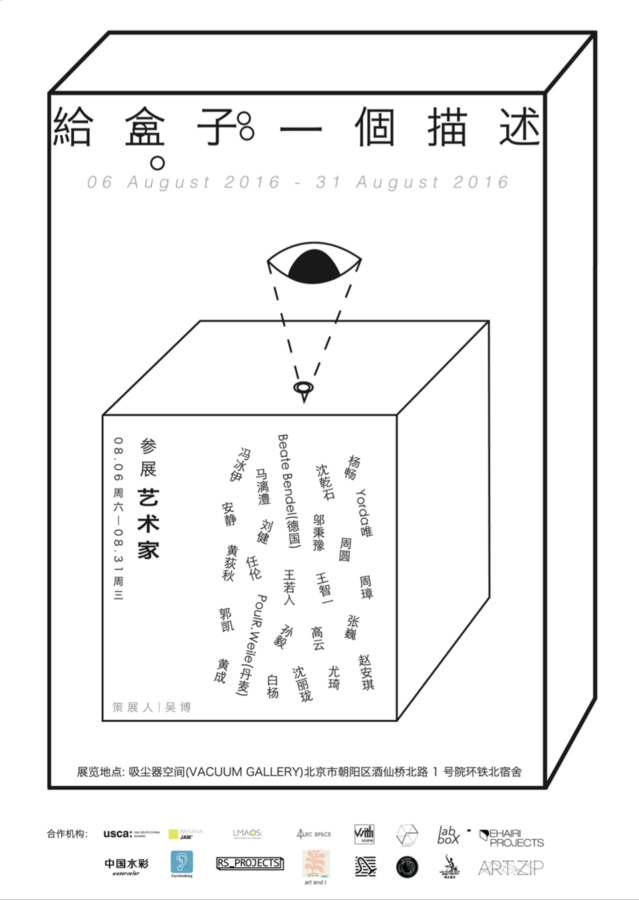 To
give
a
"Description"
to
a
box
open
call
The theme of the exhibition:

To See and to be seen. To see is the conclusion of the confirmation by theartist's verification by touching the barrier in front of us. The barrier may have been hollowed out or emptied. When the scientists lead us to explorethe black hole, the unknown of the blackhole would constitute us. Itis like the artists who leadus to an empty hole and when open it for us, the empty hole willlook, involve and form us in a sense, we should only close one eye to see.
This unknown box is like an artist distorting the object after time and space, while the viewer imposes as an character to beseen. When we watch, asthe second releaser to see this behavior, whether in this process we constitute ourselves, or we force ourselves to accept the ones during the process?
James Joyce mentioned in Ulysses that,"ineluctable modality of the visible:at least that if no more, thought through my eyes. Signatures of all things I am here to read, seaspawn and seawrack, the nearing tide, thatrusty boot. Snotgreen, blue silver, rust: coloured signs. Limits of the diaphane. But he adds: in bodies. Then he was aware of them bodies before of them coloured. How? By knocking his sconce against them, sure. Go easy. Bald he wasand a millionaire, maestro di color che sanno. Limit of the diaphane in. Whyin? Diaphane, adiaphane. If you can put your five fingers through it, it is agate, if not a door. Shut your eyes and see."
The body is the original object of all knowledge and visions, we perceive the objects in front of us through our own organs, but when we see the thing, why there is always something in there looking at us and forcing us to accept it inwhich, in that object inside? "Why in that object?"
During this exhibition, the artists describethe black box as a carrier to the uncertain thinking about the seeing and to be seen. While the viewer acts as a viewed character,who participates in it,and it is the process of viewing that make up the people themselves.
创作要求: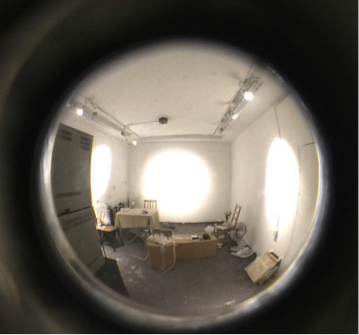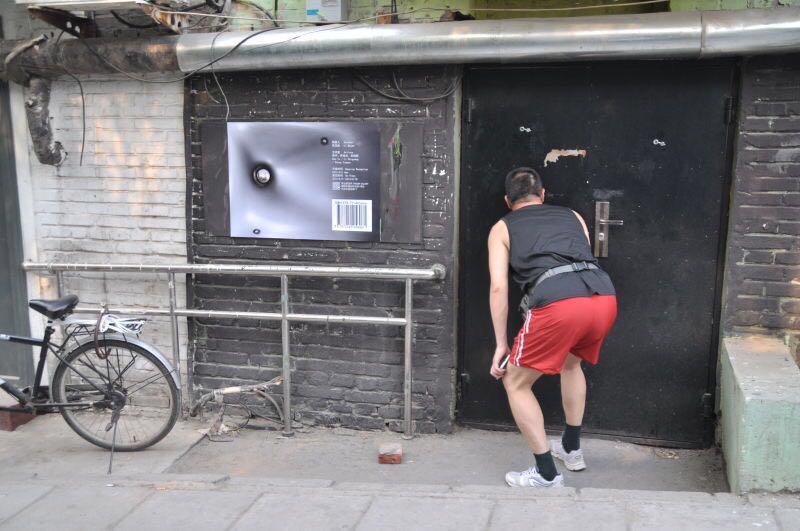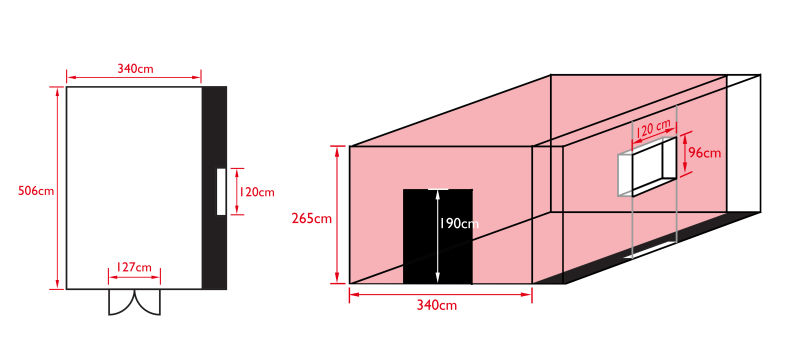 空间为一个密闭的房间。艺术家需要打破传统的展览体验方式。考虑到密闭空间的特性并运用远程操控及观众与作品之间互动的方式来构思和创作作品。
(每个艺术家只能提供1-2件作品,媒介不限)
(空间配备:电视=2、机顶盒=2、立式展台=3、墙上展台=2、投影仪=1、无线网、射灯导轨、射灯=8、冷暖灯管各一排、门上猫眼=3、橱窗=1)
策展人:
吴博
展览地点:
吸尘器空间-VacuumGallery
展览形式:
8月06日-8月31日
每天一个艺术家。(星期一除外)
展览性质:
非商业性非盈利性
艺术家作品征集时间:
时间:2016年6月10日-7月25日
参展作者、作品要求:
请务必按照要求打包发送
投稿邮箱:blackboxess@163.com
1. 个人简历[姓名+性别+出生年月日+电子邮箱+手机号码+现居住地+教育信息+展览经历+获奖信息]
2. 作品文字性方案、草图或效果图[作品标注艺术家+作品名称+尺寸+材质+创作年代]
3. 期望展览日期(2016年8月6日-8月31日)
等候初审,入围以吸尘器空间电话通知为准。
作品将采取"电子图片初评、原件作品复评"两个步骤
作品照片寄送截止日期:2016年 7月 25日
其他事项
1.参评作品是参评者原创作品,未侵犯任何他人的任何专利、著作权、商标权及其他知识产权,如有侵权艺术家承担法律责任。主办方对参展作品有展览、研究、摄影、录像、出版及宣传权。
2.凡申请参加给"盒子"一个描述艺术展览的作者,均被视为已同意本文件及报名表上的内容。
吸尘器空间联络信息: